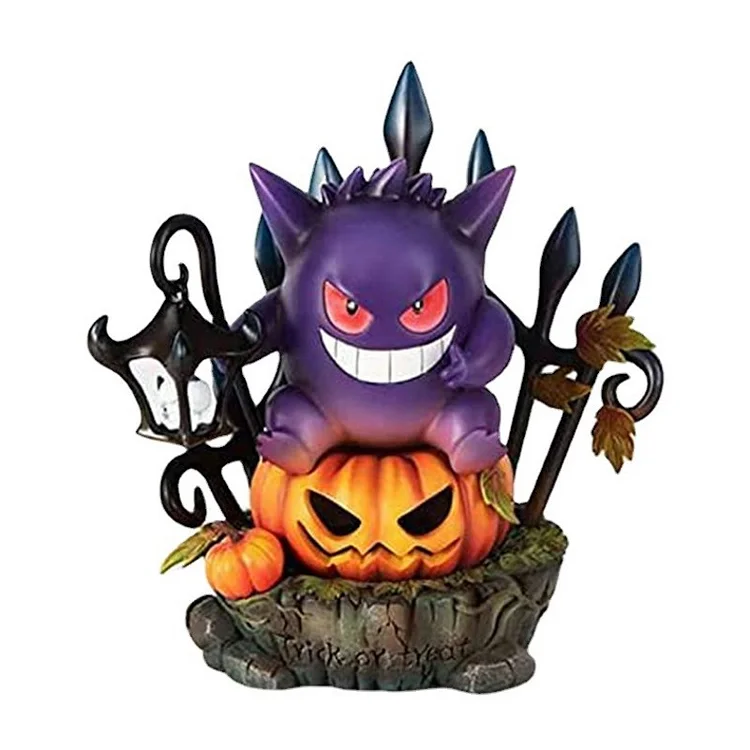 1. Genger the Pumpkin King: On a full moon night, Shadow still moves while laughing. That must be Gengar's sake! Pumpkin King Gengar, domineering Gengar sits on a Halloween pumpkin and somehow appears in a dark place every night.




2. Unique design: Gengar king controls everything! Will be ready for Halloween anytime! Perfect to show a unique pose! The Halloween Gengar pumpkin is detachable and can be placed on Gengar in any orientation.

3. PERFECT HALLOWEEN DECORATION: Halloween King Gengar? The pumpkin is an led light. It's the perfect Halloween decoration, but can also be used year-round to add some spooky touches to any room's decor.

4. Handcrafted: Gengar kings are handcrafted, so each Gengar king is not exactly the same, and because of this, each Gengar king is unique!




5. High quality: Every Gengar king is made of high quality material and protected with polyurethane coating. We carefully select high-quality materials, just to make the best details and feel, and to provide you with the best experience.