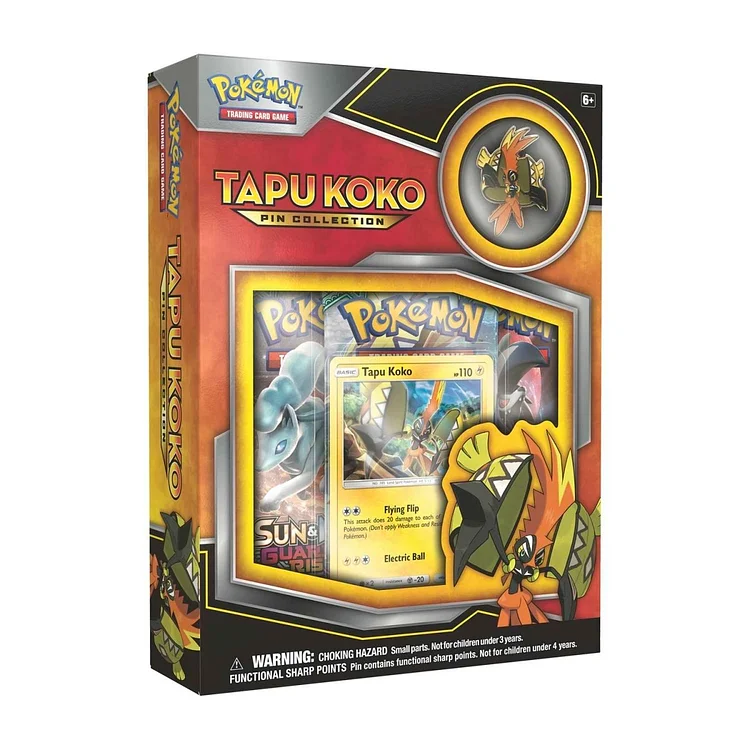 Tapu Koko Guards the Land!
Tapu Koko is one of the guardian Pokémon of the Alola region, with a deep connection to the land itself! With the Tapu Koko Pin Collection, you get Tapu Koko both as a fun collector's pin and as a never-before-seen foil promo card! Stand ready to guard the islands with Tapu Koko!
The Pokémon TCG: Tapu Koko Pin Collection includes:
1 foil promo card featuring Tapu Koko
1 collector's pin featuring Tapu Koko
3 Pokémon TCG booster packs (Each Sun & Moon Series booster pack contains 10 cards and 1 basic Energy. Each XY Series booster pack contains 10 cards.)
A code card for the Pokémon Trading Card Game Online
Cards vary by pack. Packs may vary by product.