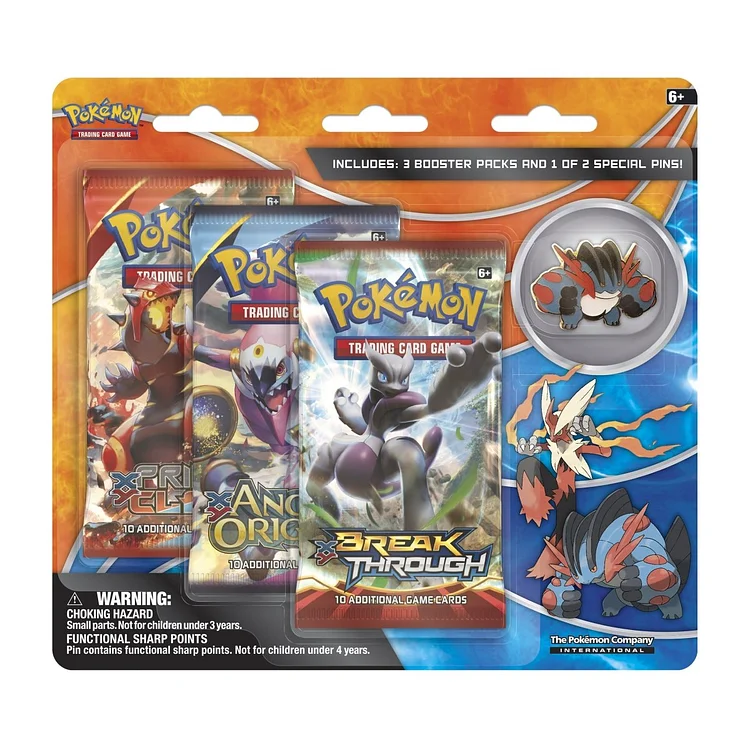 Give Your Collection a Boost!
Power up your Pokémon TCG collection with 3 booster packs, and show your Pokémon pride with an awesome collector's pin featuring Mega Swampert!
Includes 3 Pokémon TCG booster packs!
With Mega Swampert collector's pin!
Expand your collection!
Cards vary by pack. We cannot promise any specific packaging.