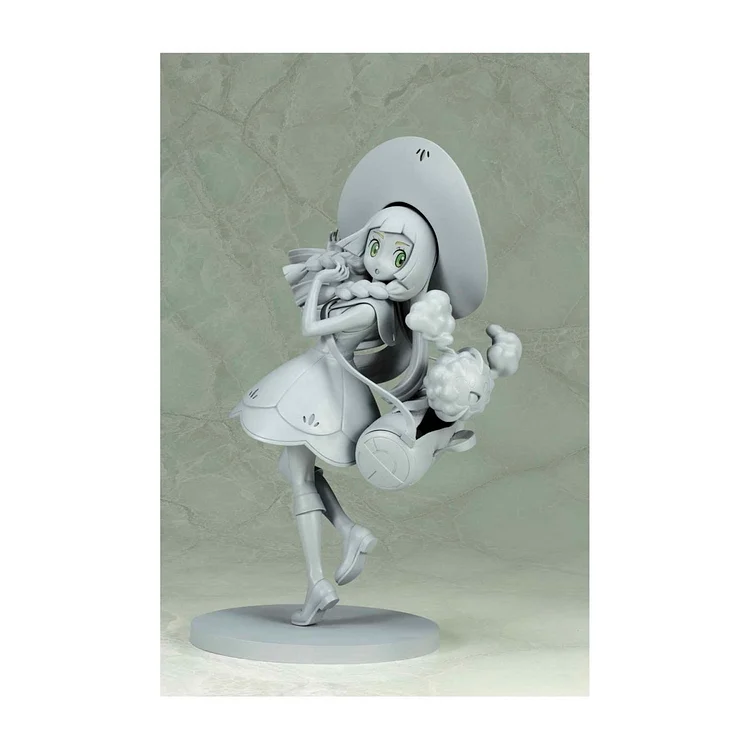 Figure Details
This Lilllie and Cosmog figure is available exclusively on Pokémon Center! Lillie calls her Cosmog Nebby—and Nebby is escaping from her bag while she is out walking. Lillie figure shows her swirling dress, hat, and bag, as well as detailed facial expressions, hair, and fingers.
The images shown here are early painted prototypes. Final sculpted figures may vary.
This is a limited edition available only through Pokémon Center. This Lillie figure will be produced in sufficient quantity to meet the preorders on PokemonCenter.com, and it will not be sold after the preorder period ends.
This is not a toy.