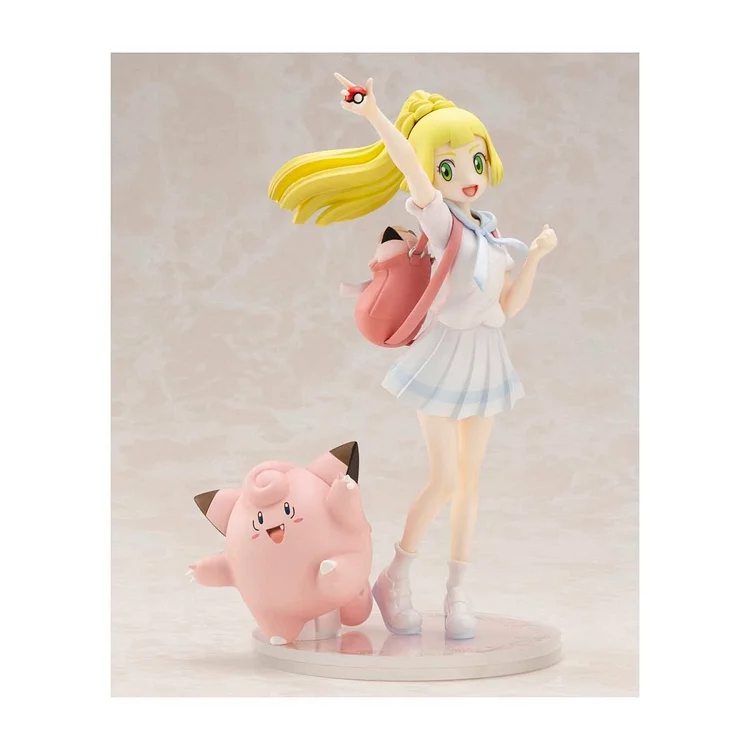 Lively Lillie Steps Out for Z-Powered Adventure!
Lillie is carefree and full of life as she heads out for a Pokémon journey with her partner, Clefairy! This premium figure from Kotobukiya depicts the popular character from Alola in her Z-Powered form! Lillie's flowing, tied-back hair and happy smile exude confidence, and she carries her favorite Poké Doll in her backpack. She holds a Poké Ball high, showing that maybe she's ready to become a Trainer after all...
With all the attention to detail and lively motion that Kotobukiya is known for, this carefully crafted figure is sure to be a strong addition to your collection!
Lillie figure stands about 8 inches tall with included base