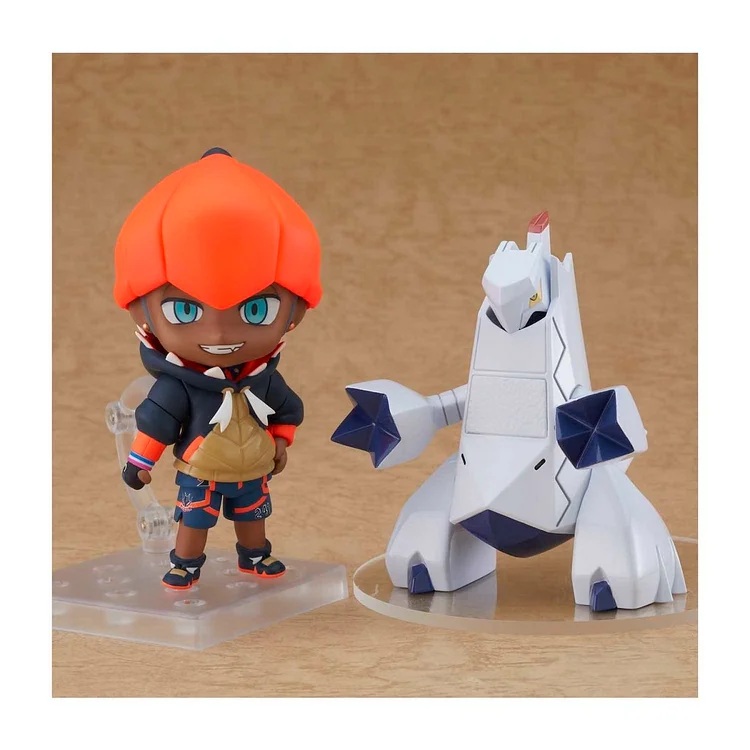 'Bring the storm!'
The Galar region's strongest Gym Leader, Raihan, rages into battle as a determined yet cheerful Nendoroid alongside his trusty partner Duraludon! With interchangeable limbs and face plates—including a standard expression, winking expression, and smiling expression—Raihan can be posed to recreate favorite scenes and activities...like taking selfies!
Raihan figure measures about 4 inches tall
Includes interchangeable parts, Duraludon figure, vertical Rotom Phone, horizontal Rotom Phone, and base with stand
Also comes with a Pokémon Center-exclusive Rotom Phone (Alternate Expression Ver.)
Made for Pokémon Center by Good Smile Company (sculpted by Shichibee)
Note: Images shown may differ from the final product. Paintwork is done partially by hand, and final product may vary.