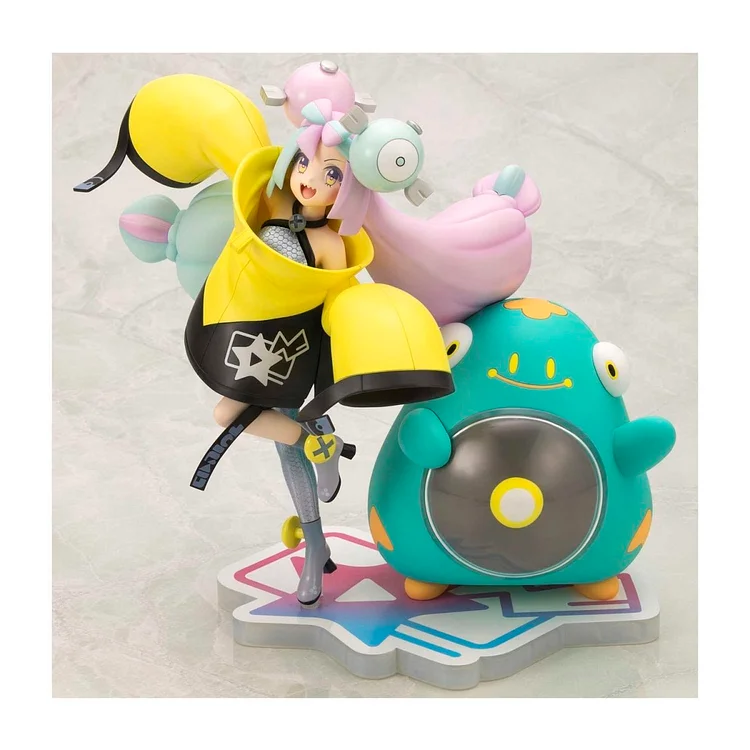 We expect to ship this product in early May 2024. We will notify you of any changes to this date. We will not charge your card for this item until it ships. You may see a pre-authorization check on your card, but it is not a charge for this item. You may cancel your preorder by following the steps detailed here.
Say "'Ello, 'ello, hola!" to Iono & Bellibolt!
Your eyeballs are HERS—caught in her Electroweb! Whosawhatsit? Iono, of course! The Electric-type Gym Leader from Levincia in the Paldea region strikes a photo-worthy pose alongside Bellibolt, her adorably rotund partner Pokémon, in this dreamy collectible figure from Kotobukiya.
Includes Iono and Bellibolt figure with base
Featuring the Levincia Gym Leader from Paldea
Made by Kotobukiya for Pokémon Center