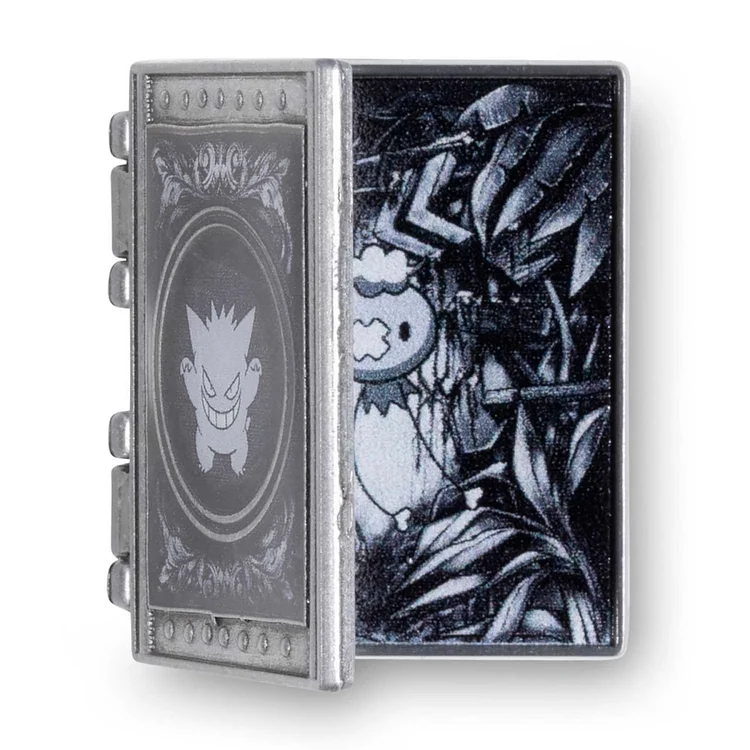 The Story of Drifloon
True to its nickname of the "Signpost for Wandering Spirits," Drifloon floats aimlessly among a hoard of lichen-covered signs in a muggy jungle. Where did the signs come from? Without a way to tell directions, someone might get lost...
Featuring a unique storybook design with a slightly antiqued look, this hinged metal and enamel pin depicts a grinning Gengar on the cover and Vic Lee's Story of Drifloon illustration on the inside. Wear it on your lapel or lanyard for an interactive touch of spooky Pokémon style.
Hinged pin opens to reveal Drifloon illustration
Artwork is based on a scene described in the Pokédex
Part of the Pokémon Center × Vic Lee: Pokémon Scary Stories collection
Pokémon Center Original