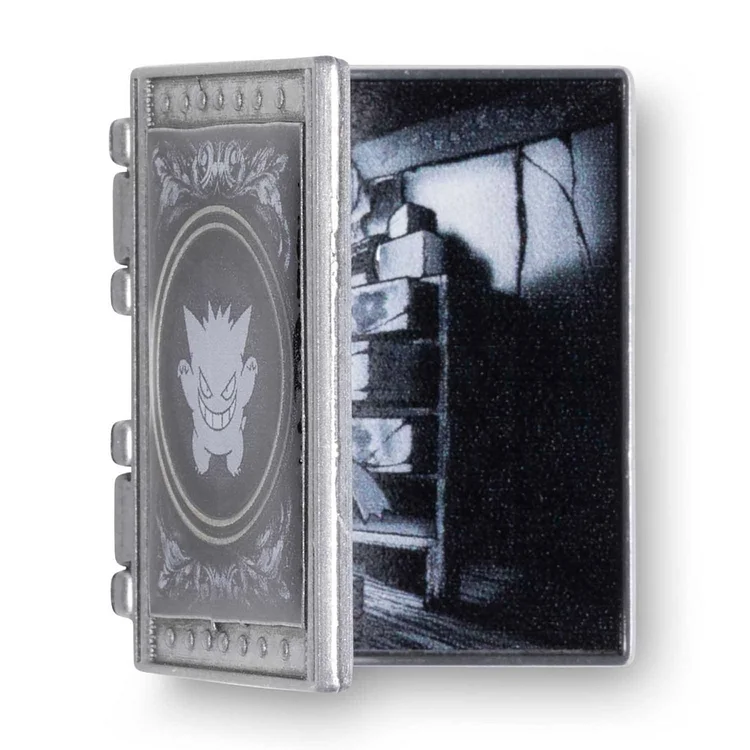 The Story of Banette
Feeling like a plush toy that's been tossed aside and forgotten, Banette harbors deep resentment at the loss of a former friendship. Filled with cursed energy, it puts on a brave face while it hopes for the day when it will once again feel cherished.
Featuring a unique storybook design with a slightly antiqued look, this hinged metal and enamel pin depicts a grinning Gengar on the cover and Vic Lee's Story of Banette illustration on the inside. Wear it on your lapel or lanyard for an interactive touch of spooky Pokémon style.
Hinged pin opens to reveal Banette illustration
Artwork is based on a scene described in the Pokédex
Part of the Pokémon Center × Vic Lee: Pokémon Scary Stories collection
Pokémon Center Original