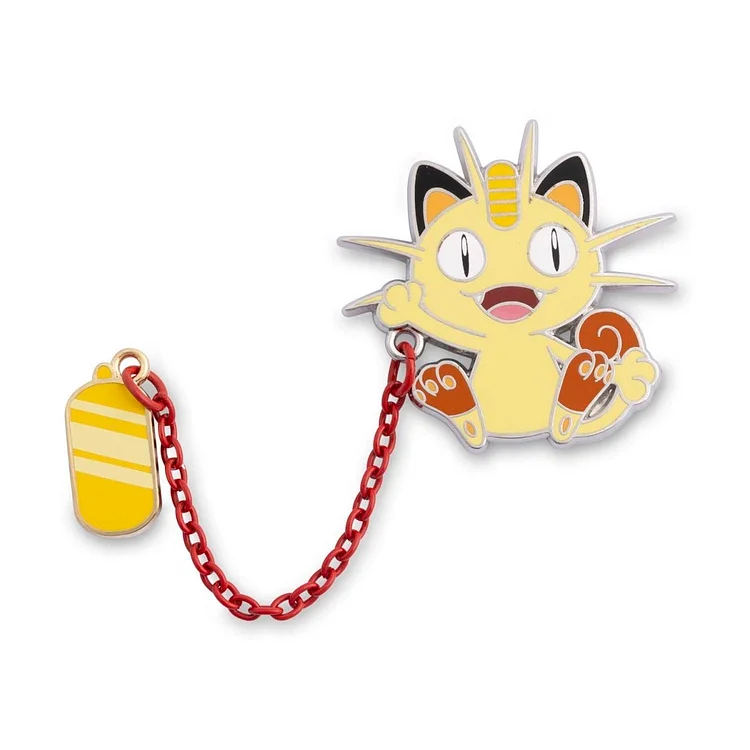 Meowth's Got the Goods!
Meowth is known for its sharp claws and its love of all that glitters. With this lucky Amulet Coin that brings in extra money after battles, it soon will be raking in the dough! Even better, this dynamic pin duo and your favorite bag go together like the Scratch Cat Pokémon and spare change.
The Pokémon Held Item Pin collection is a limited-edition series of 12 pins featuring different Pokémon paired with iconic items from the Pokémon video games. Meowth with Amulet Coin is the sixth pin in the series—be on the lookout for the rest of them releasing on Pokémon Center in the months to come!
Includes a Meowth pin connected to an Amulet Coin pin by a metal chain
The sixth of 12 pins in the Pokémon Held Item Pins collection
Video game-inspired design
Pairs well with Pokémon Pixel Pin Collector accessories (sold separately)
Pokémon Center Original