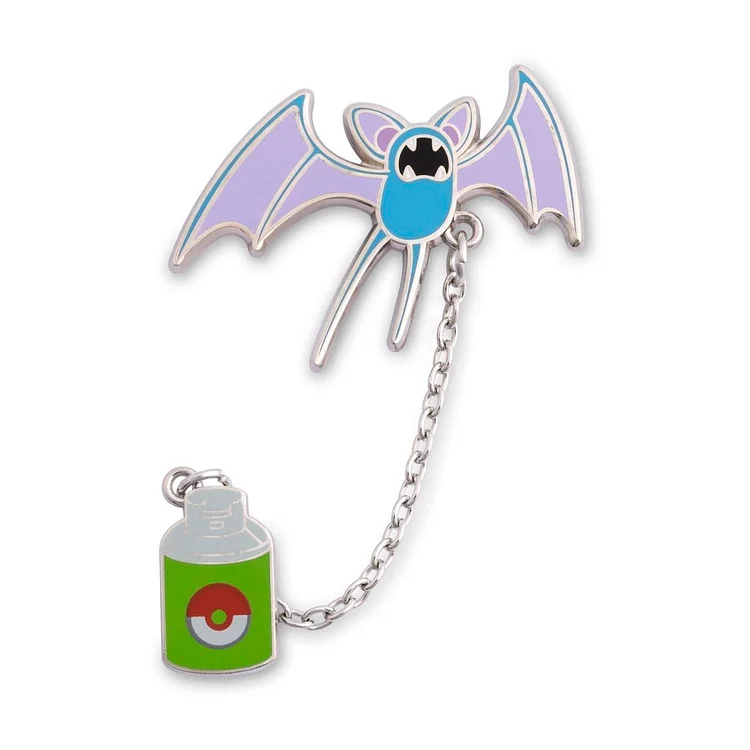 Don't Explore a Cave without It!
What's even better than encountering a Zubat? Encountering a Zubat when it's holding a Repel! This is one uncommonly cool pin for a commonly found Pokémon!
The Pokémon Held Item Pin collection is a limited-edition series of 12 pins featuring different Pokémon paired with iconic items from the Pokémon video games. Zubat with Repel is the second pin in the series—be on the lookout for the rest of them releasing on Pokémon Center in the months to come!
Includes a Zubat pin connected to a Repel pin by a metal chain
The second of 12 pins in the Pokémon Held Item Pins collection
Video game-inspired design
Pairs well with Pokémon Pixel Pin Collector accessories (sold separately)
Pokémon Center Original