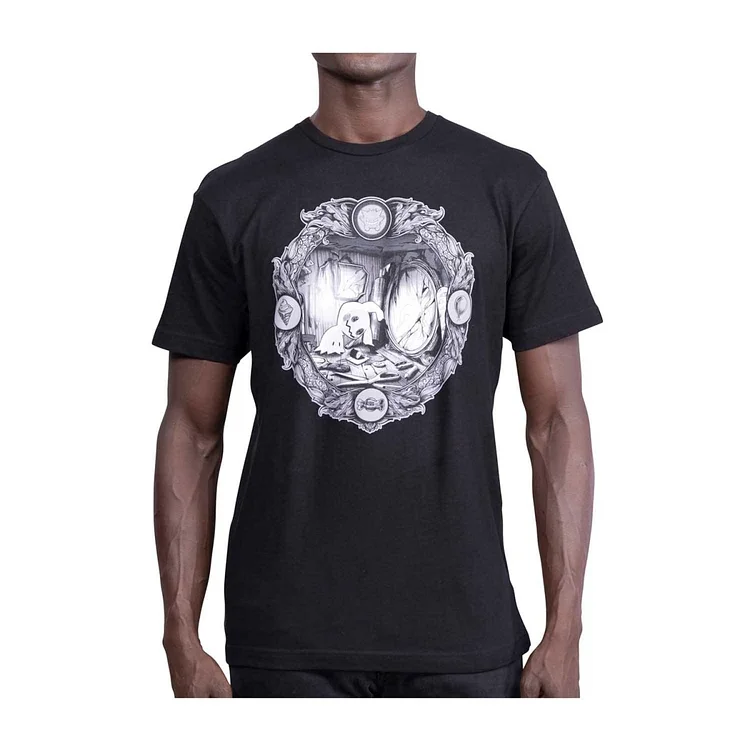 The Story of Mimikyu
Poor little Mimikyu just wants to make some friends, so it created a disguise that makes it look like Pikachu—but oh no, the disguise has been broken! Now in its Busted Form, Mimikyu stands in front of a mirror, trying to fix its broken disguise...
Show off Mimikyu's story wherever you go in this comfortable cotton T-shirt with a relaxed fit! The original illustration by Vic Lee features an ornate border topped with a grinning Gengar, and a small candy graphic on back adds a bit of playful innocence to the overall design.
Features a large graphic on front and a smaller graphic on upper back
Cotton fabric is breathable and easy to clean
Artwork is based on a scene described in the Pokédex
Part of the Pokémon Center × Vic Lee: Pokémon Scary Stories collection
Pokémon Center Original