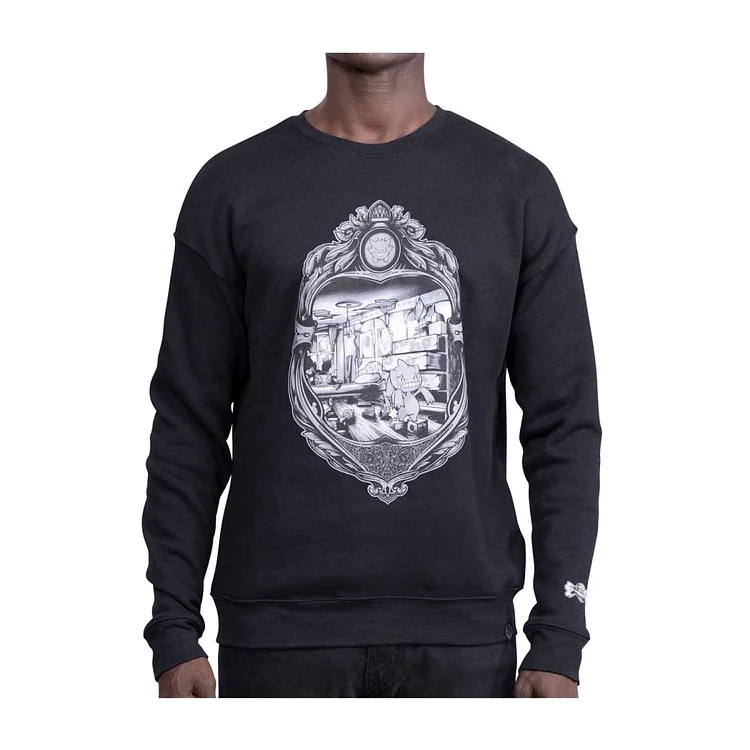 The Story of Banette
Feeling like a plush toy that's been tossed aside and forgotten, Banette harbors deep resentment at the loss of a former friendship. Filled with cursed energy, it puts on a brave face while it hopes for the day when it will once again feel cherished.
Stay warm and cozy while exploring at night in this oversize drop-shoulder sweatshirt featuring a graphic all about Banette! The original illustration by Vic Lee features an ornate border topped with a grinning Gengar.
Cotton-blend fabric is comfortable and easy to clean
Artwork is based on a scene described in the Pokédex
Part of the Pokémon Center × Vic Lee: Pokémon Scary Stories collection
Pokémon Center Original